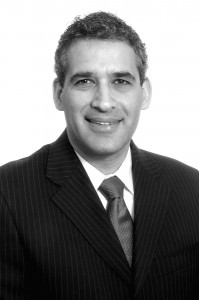 Ali Abtahi is the founding member of Abtahi Law Group. Mr. Abtahi started Abtahi Law Group with the goal of focusing on consumer protection, product safety, and public health matters.
Experience
Ali Abtahi's educational and work experience is at the cross section of law and public health. Prior to his career in law, Mr. Abtahi obtained a Master of Science in epidemiology degree from Harvard School of Public Health. Mr. Abtahi is keenly interested in utilizing his education and work experience to improve public health and safety.
Mr. Abtahi's litigation practice focuses on litigation stemming from corporate wrongdoing and deceptive business practices. He has prosecuted civil actions involving consumer fraud, price manipulation, automobile defects, predatory lending and foreclosure practices, and environmental contamination.
Mr. Abtahi's transactional practice focuses on representation of businesses and nonprofits that centers on public health and safety. He currently represents and consults with several business and nonprofits that focus on improving workplace wellness, cardiac health, and maternal and child health.
Education
Program on Negotiation at Harvard Law School (Certificate of Completion)
University of Wisconsin – Madison (B.S., Political Science and Molecular Biology, 1996)
Harvard School of Public Health (M.S., Epidemiology, 1999)
University of Wisconsin Law School (J.D., 2001)
Clerkships
Legal Research Attorney, San Francisco Superior Court, Law and Motion Department (2002-2004), Hon. A James Robertson II, Hon. Ronald E. Quidachay
Publications
"Preying on the Elderly: How Predatory Lenders Have Robbed Elderly Californians of Millions of Dollars," Forum (January/February 2006. 20-23)
"The Effect of Population Safety Belt Usage Rates on the Number of Motor Vehicle-Related Fatalities," Accident Analysis & Prevention (Vol. 34 2002)
"Consumer Law: Advances and Setbacks," Advancing the Consumer Interest" (Vol. 12, No. 2, Fall 2000)
"Lack of Evidence for a Role of HTLV-I in the Occurrence of Subclinical HAM/TSP in the Miyazaki Cohort Study," Journal of AIDS (May 1, 2000. 24(1): 86-87)
Admissions
California
Illinois
Wisconsin
United States Court of Appeals for the Second Circuit
United States Court of Appeals for the Ninth Circuit
United States District Court for the Northern District of California
United States District Court for the Central District of California
United States District Court for the Eastern District of California
United States District Court for the Southern District of California
United States District Court for the Northern District of Illinois
United States District Court for the Western District of Wisconsin